You can also find all recipes and meal information
HERE
.
Click on Calendar picture to see in full view or right click to save to computer. You are welcome to print and use or share with others.
6th MONDAY - Country Fried Chicken
- 2-3 Boneless Skinless Chicken Breast
* I like to cut the chicken into cubes because it is easier for the kids to eat!
7th TUESDAY - BBQ Pork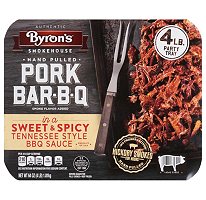 I buy my BBQ Pork at Sam's Club. We eat this on Hoagie buns.
Bake As Directed!
8th WEDNESDAY - Chicken Enchiladas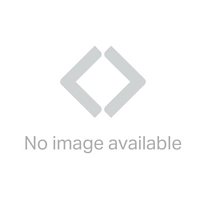 * Of course, I cheat. I don't like to cook before I cook so I use this chicken in a can. I buy this at Sam's Club also, but I am sure you can get in any grocery store next to the tuna in a can.
Recipe from Campbell's Soup:
1 can Campbell's Condensed Cream of Chicken Soup
1/2 cup sour cream
1 cup Pace Picante Sauce
2 tsp. chili powder
2 cups chopped cooked chicken (2 cans of above chicken in can)
1/2 cup shredded cheese
6 flour tortillas (6"), warmed
1 small tomato, chopped (optional)
1 green onion, sliced (optional)
1/2 cup of onion diced (OPTIONAL, I do this and not the other two!)
1. Heat oven to 350. Stir Soup, Sour Cream, Picante Sauce, Onion and Chili Powder in MEDIUM bowl.
2. Stir 1 cup soup mixture, chicken and cheese in LARGE bowl.
3. Divide chicken mixture among tortillas, Roll up tortillas and place seam-side down in 13x9" baking dish. Pour remaining soup mixture over filled tortillas. Cover baking dish.
4. Bake 40 minutes or until enchiladas are hot and bubbling (I usually only cook for about 25 minutes). Top with tomato and onion.
I have made this MANY times and even Chris likes it. He used to tell me he hated the chicken in the can, but after eating these enchiladas, he changed his mind)
9th THURSDAY - Mexican Chef Salad
1 lb hamburger
lettuce, chopped
tomato, diced
onion, about 1 cup, diced
1 can kidney beans
individual bag of Doritos (1 bag per person)
1 cup cheese
- brown hamburger and cook onion, drain.
- add drained kidney beans to skillet until beans are warmed
- mix lettuce, tomato, cheese in LARGE bowl
-Add hamburger
-Break Doritos and combine one serving salad with chips.
- ADD Picante Sauce as desired!
10th FRIDAY - Roast Beef and Gravy
Roast Beef from Deli, cut into small pieces
Brown Gravy
Mashed Potatoes
Cook Brown Gravy Mix as directed.
When heated, add Roast beef bits until warm/hot.
Pour over serving of mashed potatoes.
*Takes about 10 minutes start to finish to make this!
11th SATURDAY - Beef Fajitas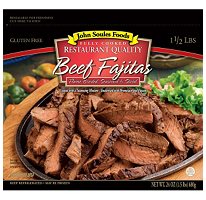 I get this meat at WalMart, though can get at some Sam's Clubs also.
Green Bell peppers, sliced
Onion, sliced
Cheese
Pico (Jalapeno, onion, tomato, lemon juice, cumin, garlic salt)
small tortillas
Combine meat, peppers, and onion in skillet and cook as directed on fajita bag.
add desired amount to tortilla, along with pico and cheese.
12th SUNDAY - Spaghetti
1 lb hamburger, browned
onion, diced
Spaghetti Sauce
spaghetti noodles, cooked as directed
garlic bread
That's week Two.
Hope this helps.
Any questions, let me know!
rabogner@cableone.net